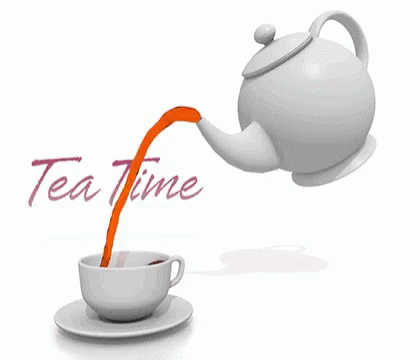 https://www.jdoqocy.com/click-100426031-14406182
It is winter, very cold outside, and the flu season is upon us. But let us go back to days of old and you will find that our Grandma's and even our mothers made hot tea for us. Adagio has many delicious teas. Winter teas, and flavorful teas. Chocolate teas, cinnamon teas and more. Why not try some of their most delicious teas just to warm yourself. Enjoy tea with your breakfast, lunch, dinner and before you go to bed. You can drink decaf tea and it won't keep you awake.
Masla Chia Tea, Raja Chia, Vanilla Chia, and White Chia Only 17cts a cup
Tumeric, Green, Spiced Apple, Thai Chia, Chocolate Chia,
Click on the winter box to go to the Adagio Store. You will most certainly like all the different
Making Tea requires the right Tea Pot
Delicious Tea is made best when brewed. Adagio has some of the best tea pots and decaners that you might want to use to brew your Tea. Find your favorite one while visiting my Writer Shirley's shop.
Our Story Adagio Way
A Small But Nimble Family-Owned Company.
Our story begins like all human life: with Mom. She imprinted on the company's founders the idea that tea was important, and good tea was an integral part of a good life. We grew up drinking Mom's special blend of Indian and Chinese teas, which she served guests in lieu of coffee.
But mom took her sweet time turning her passion into a business. After all, she was mom, raising kids, making meals, receiving guests. Only when her children were grown, did she finally turn energies to brewing tea for the public, and dreamt of opening a tearoom.
First-born Michael offered to help Mom in her research, which uncovered that a tearoom can't succeed on tea alone. Most offer sandwiches, salads and soups, rendering them restaurants in all but name. No one in the family relished the idea of running a restaurant, yet bringing gourmet tea to a country that barely knew it was an idea we couldn't shake. It fell to younger son Ilya to suggest that online sales would offer the most efficient means of bringing Mom's dream to fruition. Furthermore, everyone agreed that offering tea nationally rather than locally was far more exciting.
onveniently, Ilya is a technical whiz who was growing weary of a job on Wall Street. Michael was also ready for a challenge, having just returned from the frontiers of Eastern Europe. The brothers, armed with mom's passion for tea, created an online tea store they called Adagio, a musical term meaning "slow," or "at ease." The word perfectly captured tea helping us unwind, slow down and relax.
What about product? We began with a domestic supplier. When our carefully selected teas arrived, the markings on the boxes indicated that some were a few years old. The salesperson assured us that the carefully packaged teas were impervious to aging, but we knew differently and began a search for fresher sources. This led us to Germany, the epicenter of global tea trade. Freshness and quality improved, but there were still limits to selection and a sense of mystery about the origins of our products. In search of these, we began visiting and forging relations with tea growers in Asia. Now all the teas we offer come direct from the farmers who painstakingly cultivate them. We invite you to meet them by visiting our Roots.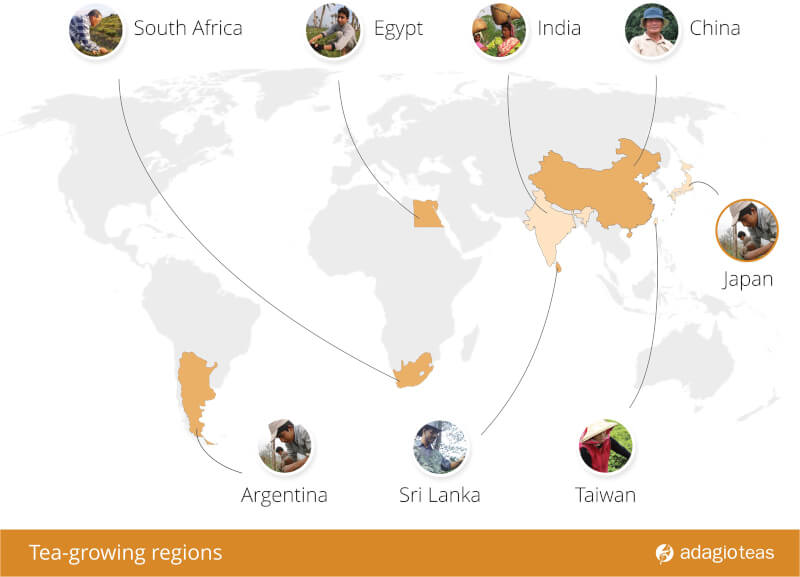 Like all happy family stories, ours too comes back to Mom. The company she birthed had grown to two facilities (NJ & UK) to speed delivery to a million happy customers. We're also perfecting a retail model (two Chicagoland locations). Needless to say, Mom is very proud.
*THIS IS THE STORY THAT IS ON THE ADAGIO Website feel free to visit it and enjoy knowing much more about their teas, teapots and more.
Please click on my sponsor to help promote my website–thank you